Welcome to Liz's Pet Grooming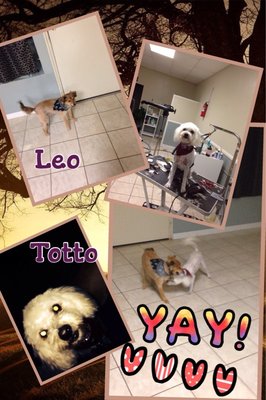 At Liz's Pet Grooming, you'll find a variety of dog grooming service packages to suit your pet's needs. Whether it be a Full Dog Grooming service or a Dog Bath service, Liz has the tools and professional experience to assist you with your pet's grooming needs.
We offer grooming services for every dog: puppy or adult, big or small, style and breed. Furthermore, with any pet grooming service option, as part of Liz's Pet Groomer's customer courtesy and care, your dog will leave our dog grooming salon smelling cologne and with a bow or bandana.