Liz's Pet Grooming Customer's Guide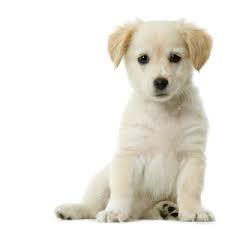 Liz's Pet Grooming welcomes all pet owners to her grooming shop to try our pet grooming styles and looks. Although we do accept walk-ins, in order to be guarrantteed grooming service, we recomend customers to call one or two days in advance to set an appointment. We welcome walk-in customers but strongly recomend customers to call the shop to see if there is space or space will be availiable throughout the day. We will make every effort to accomodate your pet at all means possible.
To make your pet's visit more enjoyable, we recommend pet parents to consider the following prior to bringing their pets:
Although Liz provides fresh food and water during long stays, many pets do not eat certain dog foods or food brands offered. Liz recommends pet owners to make sure their pets are properly hydrated and fed prior to bringing the pet to the grooming shop. Fed pets tend to behave better on the grooming table.
We recommend and accept for pet parents to allow their pets to bring a favorite toy and/or blanket pet is accustomed. Pet's belongings helps them maintain calm and busy for the day at the shop.
It is recommended for pet owners to plan their pet's visit to the shop ahead of time, i.e., days prior to visit. The sooner the pet parent sets an appointment, the better chance the pet will be serviced on that day. Please note that setting an appointment does not guarantee expedited priority or first class services; it simply insures that your pet will be accepted for service during that grooming day's session. Late appointments may be concidered walk-ins and may loose their grooming space on that day due to capacity workload. Liz's Pet Grooming will accomodate and rescheadule the order in which pets will be serviced.
We require customers to provide accurate phone numbers where Liz will be able to reach the pet parent. We also recommend pet owners to provide a phone number of an available person whom the pet knows, and socializes with very well.
Liz requires owners to be availiable and ready to return to the shop in case of an emergency.
We request that the pet owner or drop off person inform the groomer if a secondary person will be picking up the pet.